USD Cliffhanging... can or will anything save it?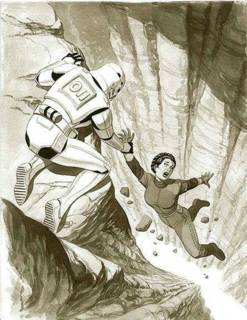 Will a drop in oil prices come in time
to save the USD? Down -2.06 to $48.82
per crude barrel... The Porcelain Doll
doubts it. Then Who will Be Thy Saviour?
Eurozone unemployment fell to 8.9% from
9.0%, as we approach the ever so critical
Non-Farm Payroll number. Are we at the
edge of the cliff? Recommendation: Buy any
pullback on the Euro if NFP beats expectations.
Euro traded as high as 1.2899-02 already
post-NFP; if NFP is worse, place buy stops
above all time high around 1.2835. Tis going
to be one ugly descent into the abyss...Riches
to Rags or Rags to Riches at 13:30 est.