Some Traders Playing With Fire... Dancing with the Devil, Pregame...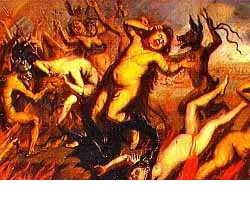 Tight Ranges in the Major, waiting for the Big Dance...
Eurozone data to be released 10:00-11:00gmt;Retail Trade,
OECD Lead Indicators, Canucks release their Employment
numbers, and the Brits' spit out their Monthly GDP estimate for
October; just a little popcorn and candy before the show... make
sure to floss your teeth... if you still have any left.